Not Happy, Money Back
Nov 01, 2018
Hi guys!
I've got some important information about my No Cure No Pay policy and good news concerning International Shipping.
Not Happy, Money Back
So what if you've ordered one of my art prints and when it arrives, you don't like it. I'm very fortunate that I've seldom had an unhappy customer, but I understand the doubts and hesitancy when ordering online. You might have doubts about the quality of the art print or not feeling sure if the online representation is accurate. I have 100% faith in my printing partner (both in the US as well as in Europe) for doing an excellent job and I know the digital images on my website come really close to the original paintings. Still, it is possible that the painting is just not what you expected. I have thought about this a lot and I've decided that I will handle a NO CURE NO PAY policy. If you are not happy, I will give you your money back. It is a simple as that.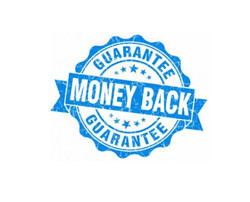 Flat Fee International Shipping
A few weeks ago I got the happy news that my printing partner in de US has started offering low-cost International shipping. I tested it and it is very impressive. For a 13 x 18"/30 x 45cm art print without a frame, you pay only 12 dollars in shipping anywhere in the world! If you are ordering from Europe, you can now choose to simply order through my website (order fulfilled by US art printer) or you can email me the order (order will be fulfilled by EU art printer).
If you have any questions, feel free to let me know!
— Bianca