Preview a Painting in Your Own Home
Jul 14, 2018
Here's an idea:
I'll send you my art, for free, and you can hang it in your home or office for a while – see how it feels, how it improves your environment.
Okay, I can't quite pull that off. But how about the next best thing?
My website is now equipped with Live Preview - an augmented reality tool that allows you to try out my art on your walls using your phone or tablet!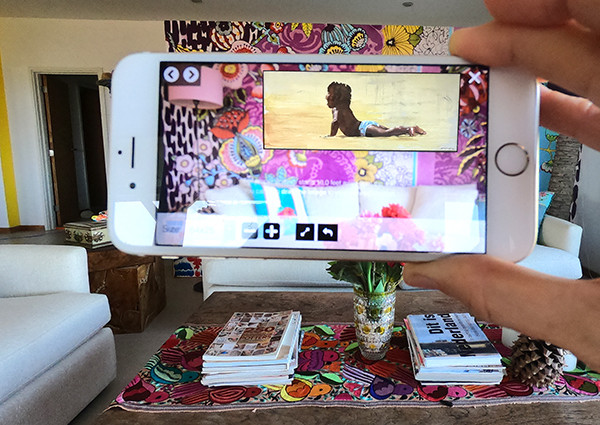 It's so easy to use, and it works right through my site (i.e.: you don't have to download a special app, I wouldn't do that to you!)
Here's how it works:
1. Browse my collection and find a piece you like.
2. On that piece's page, click "Live Preview AR":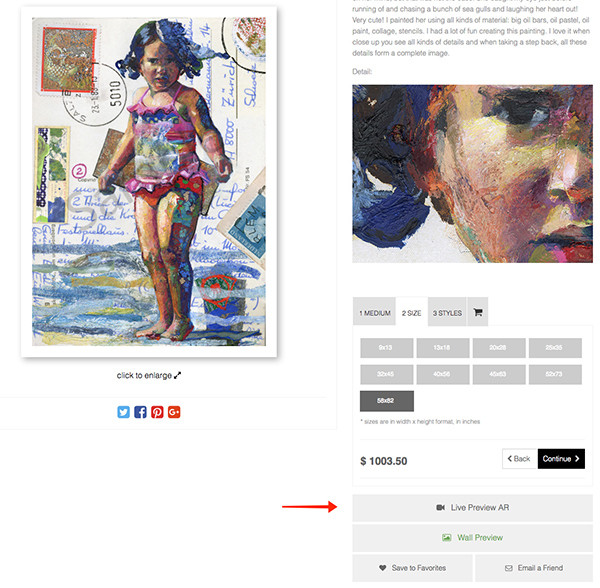 3. Enjoy an augmented reality experience of my art in your space!
You can use this tool to get a feel for how my art will look in your home – how it will feel with your wall color, furniture, other art pieces, etc.
And if you're shopping for a print, use Live Preview to dial in the PERFECT size. You can flip through an accurate rendering of all my available sizes and finally get an answer to the age-old question, "how big is this ACTUALLY going to look"?
I'm so excited to be able to offer this feature and ensure my customers are able to shop with more confidence than ever. If you have any comments or questions, just hit reply! I'd love to talk about my art with you.
If you'd like to try out the new feature right now, here's a link to one of my best-selling pieces to get you started!
Watch this video to see how I replace one of my own paintings with a digital one and see how the preview tool works!