Timelapse of a new painting
Sep 12, 2018
After many requests, this painting is finally available as an art print! It will probably be one of the favorite holiday gifts for this year. As I now almost always do, I created a time-lapse of the process. It is a really fun way to get a chance to see my painting process and a lot of people shared the post on social media because of this.
The question I get asked most is how long it takes me to create such a painting. In this case, it was about an hour, which isn't very long. You must understand that for me to be able to create this in such a short amount of time, I had to invest an enormous amount of hours practicing my painting and drawing skills. It is really rewarding to be able to draw so easily now. It also helps me when I'm experimenting because you can imagine when you have invested a few hours in a drawing of a figure you are less likely to start trying stuff out and risking it not working out. Which is a shame because only by venturing into new territories are you able to create new combinations and effects. Sometimes they work out but more often they don't and the result is unsuccessful and you have to move on and try again.
‍ I always tell my students to dare and not be afraid to fail. It is still a mantra for me every day because it can be so cozy in your comfort zone and scary to venture out of it. Feel free to reach out and let me know if you are struggling with a painting or drawing problem, maybe I can help!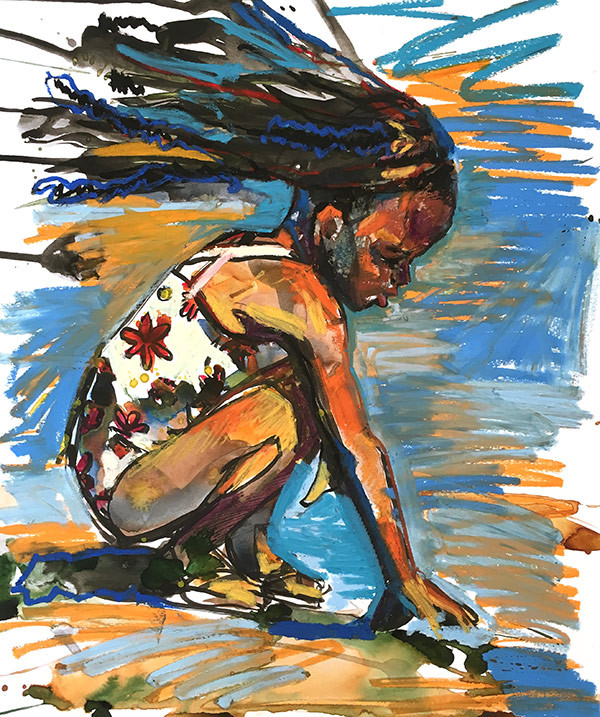 Detail of her head