Top 10 Art Documentaries That Inspire Me
Nov 03, 2021
The last few years, I have been collecting art documentaries that inspire me. I enjoy learning about other artists and the way they work, or about the workings of the art world. Whenever people are portrayed doing something they are really passionate about, I feel a connection. I also enjoy shows like Project Runway, Masterchef Australia or The Great Pottery Showdown. They all have in common that they portray people that are very accomplished in their field, they have creative minds, and they have a drive that is often very admirable.
Most people working in a creative field have had to invest a lot of time and effort to get to a point where they are comfortable with their technical abilities and are able to use these to keep creating and inventing. This almost always requires you to get out of your comfort zone and then being able to follow this creative process through a documentary or series, I find very inspiring to watch.
Here is a list of documentaries I think you will enjoy:
1. Black Art in The Absence of Light
Black Art: In the Absence of Light is an 2021 American documentary film, directed and produced by Sam Pollard. The film follows various Black American artists and their contributions to the art world. The film was released on February 9, 2021, by HBO.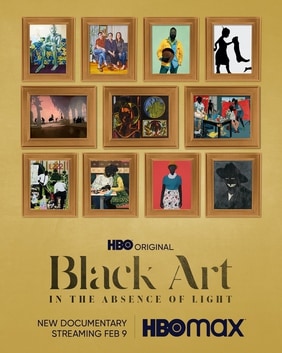 2. Cutie and the Boxer
The film focuses on the chaotic 40-year marriage of two artists, the boxing painter Ushio Shinohara and his wife Noriko and features original artwork by the couple. Heinzerling said of the couple: "When I first met [the Shinoharas], I was just struck by the raw spirit and beauty that emanates from their faces, their lifestyle, their art, everything about them has so much purpose and character. Even if you don't speak Japanese, even if you have no previous knowledge of their artwork or who they are, you're immediately captivated by their presence.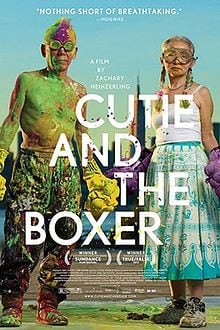 3.Marina Abramovic The Artist is Present
A documentary that follows the Serbian performance artist as she prepares for a retrospective of her work at The Museum of Modern Art in New York. A collection of clips from the famed artist's emotional exhibition. Looking behind what drove the artist and what inspired her unorthodox methods for this particular body of work.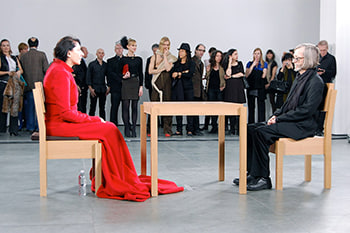 4. Peggy Guggenheim Art Addict
A collector or art and artists, Peggy Guggenheim fought through personal tragedy to build one of the world's most important collections of modern art, now enshrined in her famous Venetian palazzo. The film is a compendium of famous 20th century painting and sculpture mixed with the wild and iconoclastic life of one of the most powerful women in the history of the art world.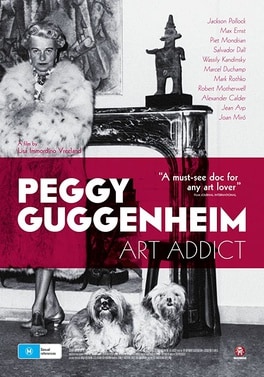 5. The Times of Bill Cunningham
Bill Cunningham, the legendary New York Times photographer and fashion historian, shares his life story in his own words and photographs from his remarkable archive of over 3 million images.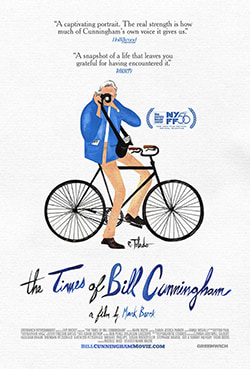 6. Basquiat Rage to Riches
Nearly 30 years after his premature death, one of Jean-Michel Basquiat's Skull paintings from 1982 sold at Sotheby's for the record-breaking sum of $110 million. Basquiat: Rage to Riches details how the self-taught Brooklyn-born artist rose to success in the international art marketplace. In addition to interviews with Basquiat's art dealers and associates, the film features exclusive interviews with his two sisters, Lisane Basquiat and Jeanine Basquiat, who have never before spoken about their brother or his art for a documentary.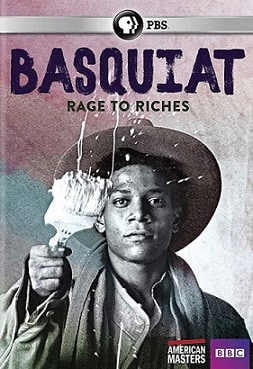 7. The Price of Everything
With unprecedented access to pivotal artists and the white-hot market surrounding them, this film dives deep into the contemporary art world, holding a fun-house mirror up to our values and times. The film features interviews with people prominently involved in contemporary art and the market for it, including; artists Jeff Koons, Larry Poons, Njideka Akunyili Crosby and Gerhard Richter, George Condo, Marilyn Minter art dealer Gavin Brown, Sotheby's executive vice president Amy Cappellazzo, auctioneer Simon de Pury, collectors Stefan Edlis and Gael Neeson and Inga Rubenstein, and art critic Jerry Saltz.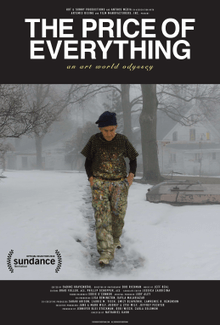 8. Sky Ladder
Chinese artist Cai Guo-Qiang is known for highly-publicized public spectacles that fill the sky with shimmering fireworks or colorful smoke. Perhaps Cai's most compelling, personal work yet, Sky Ladder is a 1,650-foot-tall ladder, held aloft by a giant balloon and rigged with explosives. As the massive sculpture ignites, it creates a fiery vision that miraculously ascends to the heavens.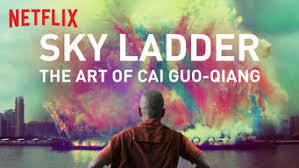 9. Iris
A documentary about fashion icon Iris Apfel, the 93-year-old style maven who has had an out-sized presence on the New York fashion scene for decades, from legendary late 88-year-old documentary filmmaker Albert Maysles.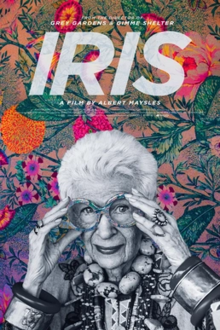 10. Gerhard Richter Painting
Gerhard Richter Painting is a thrilling document of legendary German artist Richter's creative process, juxtaposed with intimate conversations (with his critics, his collaborators, and his American gallerist Marian Goodman) and rare archive material. From our fly-on-the-wall perspective, we watch the 79-year-old create a series of large-scale abstract canvases, using fat brushes and a massive squeegee to apply (and then scrape off) layer after layer of brightly colored paint. This mesmerizing footage, of a highly charged process of creation and destruction, turns Belz's portrait of an artist into a work of art itself.