Top 5 of Do's & Don'ts when buying art prints online
Nov 14, 2018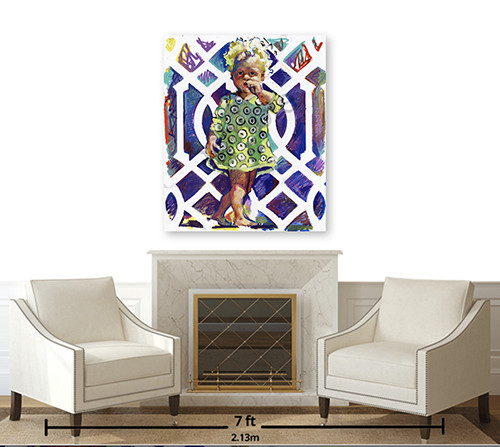 Buying fine art prints is a great option if:
• You are looking for quality and character vs mainstream generic art prints
• You have a limited budget
• You don't want to commit yourself to art long-term (like with originals)
I am an artist. I have always exhibited and sold my paintings through art galleries. To reach a larger audience I've recently decided to also create an online collection of fine art prints based on my original artwork.
The online art market is booming and buying art online is relatively new, but it's a great affordable alternative to buying pricier original art. Above all, the selection of fine art prints is so much more inspiring than the generic and mainstream prints sold in stores like Ikea.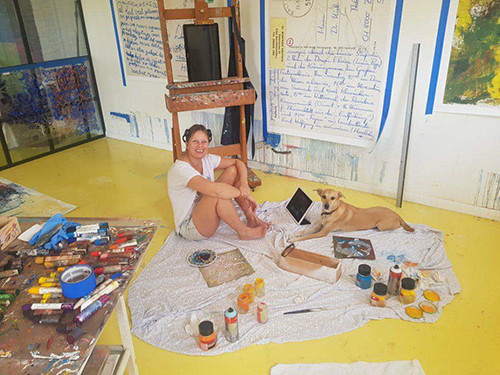 When I talk to my customers about ordering fine art prints online, I notice that everybody more or less has the same questions or insecurities. And it makes sense! If you're interested in an artist who doesn't live nearby, you have to trust what you see on your computer screen, and that can be hard to do.
So to help prevent disappointment and give some pointers to anyone who may be considering an online art purchase, here are my own "Do's" and "Don'ts" when buying art prints online:
1. If possible, buy direct from the artist's website
Buying art from large art platforms like Fine Art America or Saatchi means you can choose from an enormous amount of artists and artwork, both fine art prints and original art. These platforms give you security and insurance (payment, delivery, etc) but artists also have to pay these platforms a commission for every sale.
So, before you click "buy" I'd recommend checking to see if the artist you're interested in has his or her own website and sells online.
Why? Well here are a few reasons:
• Most artists put new work on their own site first, so you'll see their latest art
• You'll probably have more artworks by the artist to choose from
• It might save you some money (there won't be a commission fee)
• If you have questions you will find that most artists are eager to help you and will reply promptly. Most of us are in this business as solo entrepreneurs, so don't worry about getting a helpdesk or a person with a script of standard answers!
• You can often ask for a custom order if you want a different size or medium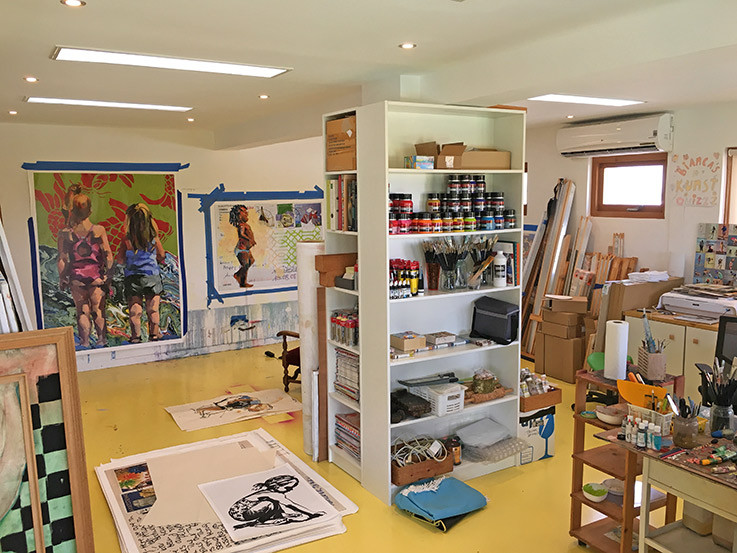 All in all there are some nice advantages by ordering from an artist directly—and you will also help them save on commission fees! (Most artists won't turn down that extra cash.)
2. Consider buying just a print and framing it yourself
When you go to my website and decide to purchase a painting, you'll first choose if you would like the print on paper or canvas. Second, you'll choose a size, and third you'll select if you want it matted and/or framed.
Buying the frame when you buy the print is, of course, the easiest option. You will receive the painting ready to hang on your wall, all you need is a sturdy nail or screw and you're done!
But if you want to save on (primarily shipping) costs, consider buying just the print and have it framed by a local framer or do it yourself. Maybe you even have a frame lying around you can use.
Or there are always standard frames at Target or an art supply store, and most art looks even better with a mat added to the frame, so it doesn't matter if the print doesn't fit the frame exactly. You can always buy a larger frame with a mat and adjust the size of the mat to make it perfect.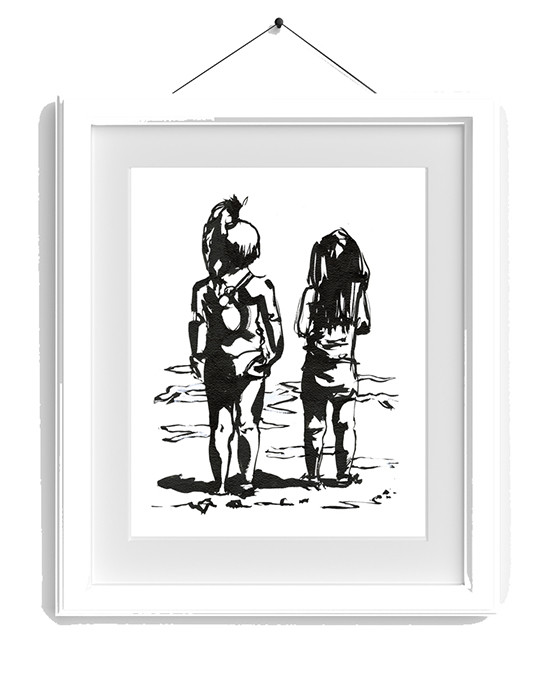 If you don't want to adjust the mat yourself, a local framer can do it quite easily.
3. Check for a wall preview or a live preview option
More and more professional artists have features on their website that allow you to see a painting in a room-like setting instead of just on your computer.
For example, I have a Wall Preview Tool on my website that lets you see the painting on a wall or above a couch. You can adjust the size and even the color of the wall so it matches your own. You can also change the setting and view it in a bedroom, reception room or dining room.
But even cooler is the new AR Live preview tool. If you open my website with your phone or tablet and click on the Live Preview tool next to your favorite painting, my website will ask your permission to use your camera and presto: you'll see the painting in your own home!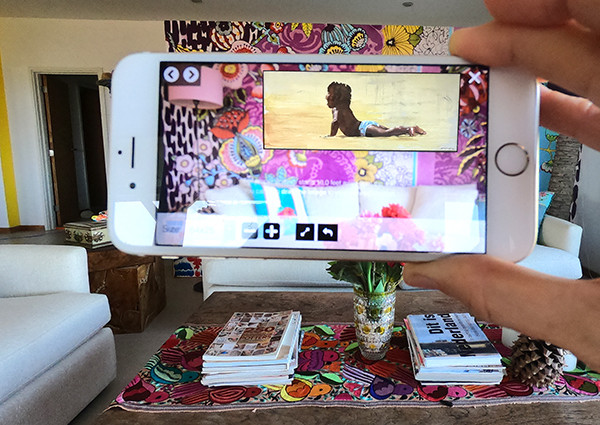 ou can adjust the size and try out which wall works best. It is the next best thing to trying it out for real!
4. Find out the brand name of canvas and paper
It's a red flag when the brand name of the artwork surface is not mentioned during the ordering process. Email the artist if you can't find it.
The paper should be acid-free so it won't discolor, and when ordering an art print on paper, it is also important to check the thickness of the paper (190g/m2 or higher) as well as if the paper is made of wood pulp or cotton.
Cotton is one of the strongest and most durable fibers and has historically been used for archival purposes. Papers manufactured from cotton fiber will last longer and hold up better under repeated handling and various environmental conditions than paper made from wood pulp.
Hahnemuhle, Epson, and Canson are all excellent paper brands.
For canvas fine art prints Epson has great canvas themselves, but Breathing Color and Jacquard are also good brands. A lot of fine art printers use Epson printers and canvas that has especially been primed for inkjet inks. These will almost always produce vibrant and sharp prints that are true to the original colors.
5. See what the artist's return policy is
It doesn't matter if you buy art in a gallery, at an art fair or online, the decision to buy is not an impulsive one. When you have a Live Preview option, you can at least look at the artwork in your own home and resize it to adjust the wall space you have.
But even then, there's always the possibility that the artwork will arrive and it isn't to your liking. So be sure to check if the website or artist has a 'not happy, money back' option.
I have thought about this issue a lot, and I understand the difficulties when ordering online, so if you are not happy, I will give you your money back, and many other artists believe the same way. Just make sure to check. Luckily, I haven't had any unhappy customers so far!
I hope this helps you feel more confident as you consider buying art online. There's a nearly infinite world of art out there for you to choose from—so take a look, and remember these tips. I know you'll find something you like!